Real Estate 4-U offers a complete line of services for residential, commercial, and agricultural properties.

We also co-op properties with other Real Estate firms that are not shown on our website - contact us to view or obtain information on these listings.

We are also on Realtor.com and can show any property listed on that site.

     204 Hwy 2 West, Suite B, Devils Lake, ND 58301

       Located in the Horizon Bank building 

(Formerly 1st State Bank of Munich)

701-662-8050  Fax: 701-662-5055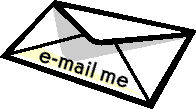 Click on arrows to 

access information




    Tanner Komrosky

      Offiice Manager 

             Realtor

        701-303-0491

  Shari Timms

  Realtor, GRI

 515-450-1355

   101 Caribou Court 

  SE, Devils Lake,ND

 PRICE REDUCED TO

            $389,000

Marlene Bertsch

 Assoc. Broker

      Realtor

We've Moved!! Come See Us In Our New Location in the Horizon Bank building!!

IMPECCABLE HOME WITH OVER 2800 SQUARE FEET AND NO BASEMENT TO WORRY ABOUT!  Quality workmanship in this newer home built in 2010.  There is a 3 stall finished attached triple garage with heated floors, and a detached single car garage.  Inside you'll find spacious rooms and lots of storage space.  There are 4 bedrooms and 2 full bathrooms, one of which is a master suite.  Some finer features are: lovely kitchen cabinets which are nicely appointed, separate main floor laundry, patio doors to backyard deck, maintenance free exterior, heated floors, and forced air heat, central air conditioning, modern color scheme,  beautiful landscaping along with 2 apple trees, juneberry and raspberry bushes along with grapes and strawberries.  Call to see this fine home for yourself, or stop at our OPEN HOUSE!