Real Estate 4-U offers a complete line of services for residential, commercial, and agricultural properties.

We also co-op properties with other Real Estate firms that are not shown on our website - contact us to view or obtain information on these listings.

We are also on Realtor.com and can show any property listed on that site.

     204 Hwy 2 West, Suite B, Devils Lake, ND 58301

       Located in the Horizon Bank building 

(Formerly 1st State Bank of Munich)

701-662-8050  Fax: 701-662-5055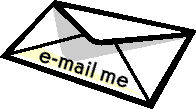 Click on arrows to 

access information




    Tanner Komrosky

      Offiice Manager 

             Realtor

        701-303-0491

  Shari Timms

  Realtor, GRI

 515-450-1355

Marlene Bertsch

 Assoc. Broker

      Realtor

We've Moved and changed our name!! Come See Us In Our New Location in the Horizon Bank building under our new name, NIKOLAISEN LAND COMPANY!!

 Mindy Swenson

       Realtor

 701-351-3607

Double click here to add text.

STOP IN OR CALL TO WELCOME NEW AGENT:  MINDY SWENSON