Real Estate 4-U offers a complete line of services for residential, commercial, and agricultural properties.

We also co-op properties with other Real Estate firms that are not shown on our website - contact us to view or obtain information on these listings.

     224 Fourth Street NW, Suite 2, Devils Lake, ND 58301

         (Next to the Chrysler Center) on Hwy 19 West

701-662-8050  Fax: 701-662-5055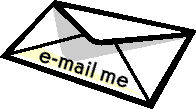 Click on arrows to 

access information




    Andrew Nelson.     Tanner Komrosky

   Sales Associate    Ofiice Manager and

     701-350-2253          Sales Associate

                                       701-303-0491

  Shari Timms

Sales Associate

 515-450-1355

AMAZING PROPERTY!   You could live here: have a business here with rezoning; or use for company retreats: the possibilities are endless.  The history of this property was preserved and the property has been completely restored with just a few improvements in function.  The restoration was done so well that it was the winner of the Preservation Award.  Some of the improvements in 1998 included the kitchen area, the heating and air conditioning systems, bathroom retreats, and storm windows.  There is approximately 5,000 sq. ft. with 2 full baths, 2 extra buildings, forced warm air heating and central air conditioning.  All the furniture, linens, desks, and kitchen appliances/cookware remain with the property.

107 Robert St. Webster, ND 

     PRICE REDUCED TO

             $325,000