Real Estate 4-U offers a complete line of services for residential, commercial, and agricultural properties.

We also co-op properties with other Real Estate firms that are not shown on our website - contact us to view or obtain information on these listings.

     224 Fourth Street NW, Suite 2, Devils Lake, ND 58301

         (Next to the Chrysler Center) on Hwy 19 West

701-662-8050  Fax: 701-662-5055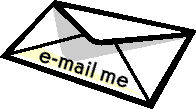 Click on arrows to 

access information




FEATURED PROPERTIES OF THE WEEK!

1916 Solheim Road, Minnewaukan, ND  58351

LIVE YOUR VACATION YEAR ROUND!  Beautiful new build with quality construction and upgraded materials. Located in West Bay Heights - just West of the Mauvais Coulee bridge.  On  a 3.41 acre lot with lake

access with beach and boat docking.  3BR,2BA.        $350,000

    Andrew Nelson.     Tanner Komrosky

   Sales Associate    Ofiice Manager and

     701-350-2253          Sales Associate

                                       701-303-0491

  Shari Timms

Sales Associate

 515-450-1355