Real Estate 4-U offers a complete line of services for residential, commercial, and agricultural properties.

We also co-op properties with other Real Estate firms that are not shown on our website - contact us to view or obtain information on these listings.

     224 Fourth Street NW, Suite 2, Devils Lake, ND 58301

         (Next to the Chrysler Center) on Hwy 19 West

701-662-8050  Fax: 701-662-5055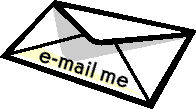 Click on arrows to 

access information




8249 52nd. Street NE   Secluded country living only 3.5 miles from the city of Devils Lake.  Three to four bedrooms and 3 full bathrooms on 1.76 acres.  In 1992, this home was moved to the present location and was completely gutted, remodeled, and placed on a new basement (which is walkout on the North side) Priced at $193,000 with sellers providing a $8,000 update allowance.

    Andrew Nelson.     Tanner Komrosky

   Sales Associate    Ofiice Manager and

     701-350-2253          Sales Associate

                                       701-303-0491

  Shari Timms

Sales Associate

 515-450-1355